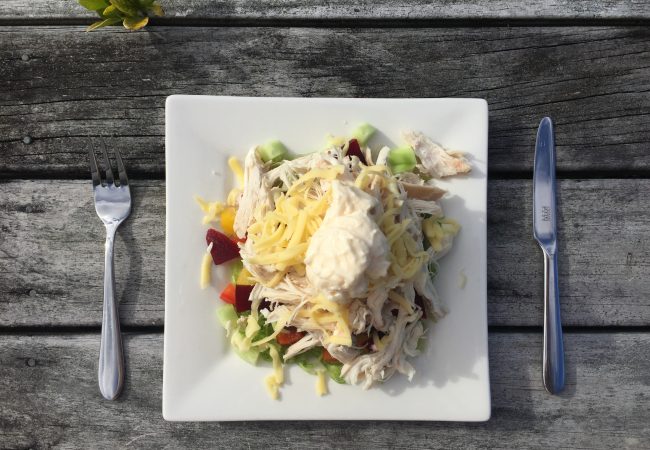 Food intolerance after Gastric Bypass
Food intolerance, to some degree or another, after gastric bypass is normal and should be expected. After gastric bypass surgery we have to work our way back up through diet stages and that's for good reason. We need to take it easy on our new tummies for a while and the road back to normal, well a completely new normal, can be a bit bumpy at times.
For the first year after my surgery each meal was a bit of a gamble. Would I tolerate it? Would it go down well? Was it going to cause me issues? Sometimes I would be fine with a specific food for a while and then suddenly I wouldn't be able to have it for a little while. A good example of this was eggs. I started to quite like scrambled eggs in the soft foods stage and then suddenly my body had an issue with them. I gave it a rest for about a month and then I was able to have them again. Eggs were the first food that gave me the foamies.
Over time things have settled and while I still occasionally have issues with food it's not very often anymore. After gastric bypass, or any weight loss surgery, it takes time for our bodies to adjust. It's a time to re-learn the cues from your body. In doing this you set yourself up for more future success. I think one of the reasons I got morbidly obese was because I just did not know what my body was trying to tell me. Years of ignoring and overriding cues will do this.
I have some tips for you, to help get you through the first year of potential food intolerance. I have learnt a lot and looking back I can see what really helped.
Introduce one new thing at a time. When you're getting back to eating and have a few options of things you can try, only introduce one new thing at a time. If the meal doesn't go well, you should have a good idea what's causing it. An example of this for me was salad. I thought I had an issues with salad but through a process of elimination I figured out my body now does not like tomatoes. No idea why my body doesn't like them but it really has an issue with them. If I had introduced one salad ingredient at a time I wouldn't have thought salad was off-limits for a while there.
If a meal is not going well, just stop. I can speak from a lot of experience here that when a meal is not going down well, keeping on eating it and trying to finish it never pays off. I kept having Optifast shakes, usually just one a day, right up until I was about six months post-op. I wanted to make sure I was getting enough protein in and it meant when a meal wasn't going down well, I would just stop eating because I wasn't so reliant on the food to get all of my protein in. If I suddenly lost interest in what I was eating I wouldn't force it either, now is the time to listen to your body and get familiar with the new cues it's giving you.
Quite often, issues I have with food tend to be related to the texture of the food. I have to have things a certain way and there's things I can't eat like cold roast chicken unless it has some mayo or something similar with it. The denser the protein the more I tend to struggle with this. I am mindful of how much mayo, sauce or whatever I'm adding I use because of course these things tend to be laden with calories but if I didn't have any of it to help it go down I wouldn't be able to eat the high protein foods I should be eating.
Take it slow. This is the main issue when I have issues with food now but it was even more of a problem in the first year post-op. I tend to forget this when I'm in social settings or when something is super yummy and I end up paying for it. It hurts, I'm uncomfortable and it's a whole new way to punish myself. If you're struggling with almost every meal I would suggest you look really carefully at how fast you're eating and see if slowing down makes a difference.
Getting to the end of this post it's made me realise that while we can certainly have intolerances to specific foods it's also our behaviour around food that can have an impact. If you have a bad experience with something don't write it off immediately. Think about all of the things that could have made that meal not go well.
Did you have teething issues (ha ha, I love a good pun) in your first year post-op when you were figuring out your new normal way of eating? What are the things that your body has decided it can live without?
Please note: Sometimes things are not quite right and if you suspect there may be bigger issues at play make sure you get in touch with your surgical team. If this is happening repeatedly, regardless of what you eat and how well you follow the rules in terms of eating slow etc then that's not right and you need to get some help with that.