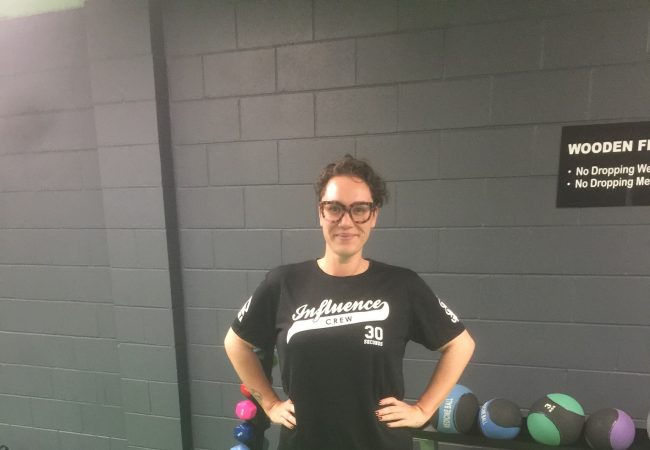 Interview with a bypasser – Michelle part 2
I am so excited to hand the reins over to Michelle again today. Head to last week's post to read part 1 first if you haven't already read it. If you want to dive straight in here's the little intro from part 1 to get you going. I have been following Michelle's journey on Instagram for quite a while now I love how straight up and honest she is about life post-op gastric bypass. It's seriously inspiring how dedicated she is to her training and damn this woman can smash out a workout. Michelle's Instagram handle is a fantastic play on words and is the first clue to just how cool she is. Head to Instagram and look her up @optifastandfurious if you want to follow Michelle see how she's getting on.
Melissa: What do you think has contributed to your post-op success?
Michelle: Having WLS like I mentioned above is only a tool. Yes, it is an incredible tool that has allowed me to lose a lot of weight in the past year but this has not been easy at all. I feel like mentally for the most part, is what has contributed to my success. I think because of my personality and my need for structure, it has made some things easier than others.
There are small things that I do each day that help, this is meal preparation and ensuring that I train. This is obviously different for all of us and we all have different ways that we succeed. For me this is the structure part. I need to know what I am eating, when I am eating it. I need to set tasks for myself such as finish drinking 1L by the end of a training session and then drinking another 2L by 9pm each night. I also need to set out my gear for training in the morning the night before so that I can get up and go. All of my vitamins and minerals are organised each Sunday so that I do not forget to take them. For me, it is almost like having a daily checklist and checking these tasks off as I go along.
I think mental clarity plays a huge part in everyone's success (whether that is WLS or anything else really). This is not easily achieved. I definitely have times where I feel like I want to eat a heap of McDonalds, eat cakes, eat chips and just not have to constantly be thinking about where my protein is coming from or how much water I have had and whether I need to add an additional protein shake into my day just to get to 60g. So for me, being organised helps me to have more mental clarity. I also think that this is only my first year post op and that I will be able to ease up on such a strict routine once I settle in more to my life with a tiny stomach. 
Michelle absolutely smashing out a workout
Melissa: How have your habits changed, do you feel you've settled back into a new 'normal' for you with food?
Michelle: My habits are very very different to how they were prior to surgery. Everything is much more regimented for me now, as mentioned above. I definitely lived a very "I do what I want" life before I decided to have surgery. While I wouldn't say I was really into junk food, I was definitely into eating and eating large quantities and generally planning for big meals for every meal. I also always exercised and would use this as an excuse to eat a lot more calories than what was actually necessary. To be honest, I have started having these realisations during this post WLS phase and it is very interesting.
What I eat now is very different. I went from quite a 30/30/40 split of protein/vegetables/carbohydrates prior to surgery to very much a 50/50 protein/vegetables split as I just do not have the room for carbohydrates anymore. There is so much more nutrition based focus on my eating now as well, at first I found this very difficult and actually a bit depressing. 
I feel like this is my new normal and I am very much ok with that now and do not at all find it depressing. In fact, I get really excited now when I find foods and recipes that have everything I need in them. I find I am excited about it because it is delicious to me now, eating healthy that is, and knowing that I am nourishing my body so that I can train hard and run faster and for longer is a real motivator for me.
I definitely enjoy treats as well, and I make allowances from time to time while still trying to stick to what my team have advised me to do. I truly think that balance is important for long term success. If I know anything for myself, it is that depriving myself leads to bad decisions. The point of this surgery was not to punish and deprive myself, it was to use the tool to lose the weight and to learn and develop new ways of eating and exercising and living a healthier life. My new normal is probably going to be tweaked for a little while yet, but eating is definitely enjoyable now and I'm ok with this current normal. 
Melissa: What's the most surprising thing you've learnt about yourself through your journey?
Michelle: I always thought I was a very outgoing and confident person prior to surgery and that my weight did not hold me back. In some ways this is true, but what I have discovered, is that losing this weight has made me more positive, more outgoing and more confident from a deeper place within, than I thought possible. While I don't want to preach that being thinner makes you happier (because that is not true at all in my opinion). I want to say that for me, living in a healthier and more 'capable to do the things I want to do' body has made me happier within myself. In all honesty, I always assumed that I hated running. I have now found a real passion in it and honestly that is not only surprising to me but shocking. It genuinely makes me feel happy knowing that I can run a 5k now and that is a mental and physical happiness as well. 
My ability to train my body beyond what I think it can do is surprising as well. It is the best feeling in the world for me that I can train for two hours a day. Prior to surgery, I would train for 45 minutes and almost be incapacitated for days afterwards and it was more of a punishment. I trained because I hated my body and how it looked. I hated that it couldn't do what I wanted it to so I would push myself but never really get where I wanted or thought I needed or should be. Now, I train to love my body and to give it what it needs to live a longer life, to be able to move more freely, to be able to hike with my friends and walk around new cities when I am travelling. There is nothing quite like having that realisation, it really is special and so rewarding. 
Melissa: Any regrets? Would you recommend other people consider WLS? 
Michelle: I have no regrets, I'd only tell you that I wish that I had done it much sooner. 
I would absolutely recommend this surgery, especially if you, like me, have struggled in your life to maintain a healthy weight and feel like this is your last option. 
For me, this was the "last option" and it has worked out in the most amazing way and I continue to find more new things about this life to be excited about. I would say, do as much research as possible, ask a lot of questions to those who have had surgery and figure out which surgery you truly think will be the best for you and your body.
Michelle 1 week vs 11 months post-op
I want to say the biggest thank you to Michelle for letting me share her story here on my blog. Michelle's dedication, organisation and absolute determination to make this work for her is seriously inspiring. Please comment below if you'd like to tell Michelle just how awesome she's done, I'm sure she will check back and see them.
If you're interested in sharing your WLS story here on Melissa Loses It please get in touch. You can comment on a post, send me an email from the contact page here on Melissa Loses It or you can send me DM on Instagram or FaceBook. I really want to use this platform I have to share a diverse range of stories because we can all learn so much from each other. Even if you're not sure get in touch and we can have a good old chat.