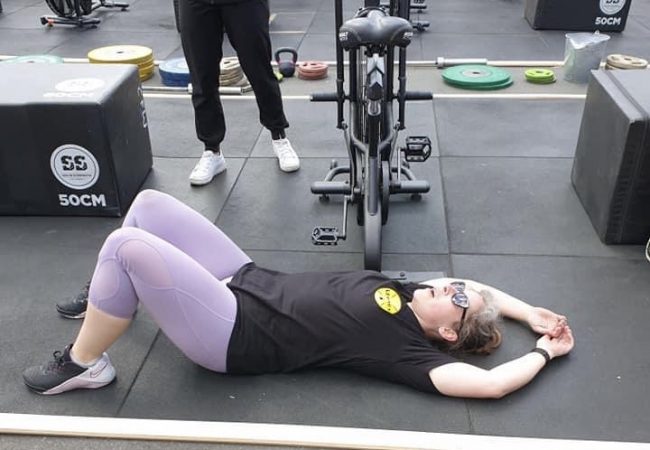 Today, 5th of February 2021, is my seventh surgiversary! Holy moly. I was a little bit ashamed when I came to do this post on the fly and saw that the last time I posted was on my Sixth Surgiversary a year ago. I said in that post that I was going to have more of a focus on my blog over the coming year and then 2020 happened. I think it derailed pretty much everyone's plans and we all focused on doing what we needed to in order to get through an incredibly stressful time. Anyway, 2021 is upon us and you never know, it could be the year I find a semi regular posting schedule for my blog again.
Where am I at seven years after my gastric bypass surgery? My weight is still where it was last year, around 81kg giving me a BMI of 29 and in the Overweight category. I'm still maintaining in excess of a 50kg weight loss, I tried everything before I resorted to weight loss surgery and there's no other way I managed to maintain significant weight loss for so long. Having a gastric bypass was still, absolutely the right decision for me. My life is so different, I am far more physically able and capable and I really appreciate everything my body can do for me. I've said it before in other posts on my blog but I didn't realise how much I couldn't do, or outright avoided doing until I lost weight and these things weren't difficult anymore.
I have kept up my gym habit too! This is such a milestone for me. I have NEVER been so consistent for SO long with exercise ever. I have found a gym that I love going to. It always challenges me, the people are bloody awesome and the coaches are always giving helpful direction in how to improve my form and get better at the movements we do. I aim to go five days a week and manage that at least 75% of the time. Even over lockdown our coaches made the transition to Zoom classes and I managed to maintain my fitness even when the gym was shut over lockdowns. Of all the incredible gifts my surgery has given me this one is one of the most precious.
I even competed in my first Crossfit competition in September. I could not have imagined, even a year ago, that I would voluntarily do something like this. I do like a challenge though so I signed up and was petrified. I had absolutely no aspiration of placing in the competition. I entered the rookies division and it was a beginners comp, so literally the lowest bar to entry imaginable. I had one goal: To finish the four workouts. I finished and I even ended up coming 32nd out of 37 participants and I could not have been more stoked! It was exhilarating, exhausting and hoo boy was I sore for at least a week after.
Here I am carrying some heavy stuff!
Nobody has a cute lifting face!
There was some other great stuff that happened in that last year. My husband and I celebrated our 10th wedding anniversary! It's a testament to the fact that if you have found someone who supports you in everything and always had your back, your relationship can survive the impact of weight loss surgery. I got a new job that I started in November and am enjoying learning how to do my specialty, software testing, in a completely different business context.
By no means does all this fun and quite awesome stuff make up for just how shit some of last year was. Covid really changed life for many of us. The lockdowns were hard, ours was exacerbated by two parents trying to work full-time from home with two kids in the house 24/7. Then, even when I got out of the house to do grocery shopping, that was an anxiety filled not-fun time too. The stress of all this made me develop a daily drinking habit. This is not a good thing. We know that addiction transfer can happen after surgery and while I'm a bit far out to attribute it to that it's interesting to see how your coping mechanisms change when presented with something of that magnitude.
Before my surgery it would have been food. I would have comforted myself that way, I know that would have been the case. But now that I have become accustomed to watching my habits, thinking about if they're serving me or not and then taking action I've managed to overcome this one. It took a fair few goes to break the habit if I'm completely honest but I've done it and I'm no longer drinking everyday. My focuses for this year are on my training and getting the right nutrition and amount of protein to help my training and alcohol doesn't help any of this along.
Working from home over winter meant jeans, a hoodie and slippers were the perfect outfit everyday.
I think the last year post-surgery has again reminded me that life is full of seasons. They can feel never-ending when you're in them but change is always coming. I am so grateful to live in New Zealand where, while things like international travel are off the cards, our lives have returned to some form of pre covid normality where we aren't in constant lockdowns and can hang out with our friends and family.
Where are you at in your post-surgery journey? Are things how you thought they might be or are they vastly different? Comment below and let me know your story, I'd love to hear from you!