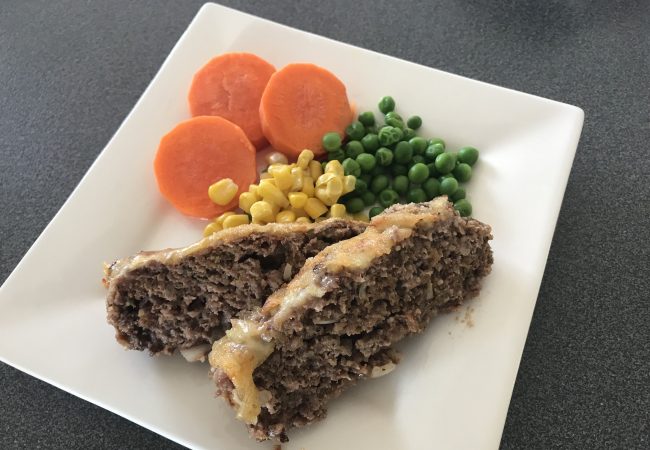 Bariatric Meatloaf Recipe
I have a confession to make, I am a lazy cook (or efficient, we'll never know.) Today I'm going to share my meatloaf recipe with you, I've been making it a lot lately since it's on my five-year old's current list of favourite dinners. We always have some left over and if I can keep it away from my five-year old I love having the left overs in salads for lunch.
If you go and look closely at my rissole and burger patty recipe that's here you might notice they are strangely similar. I'm lazy/efficient that I have this same basic recipe but depending on the shape I cook it in I get three different meals. Nobody else in my house has noticed this yet so let's keep it up! Without further blathering on here's my meatloaf recipe:
Ingredients:
500g Beef Mince (I prefer Green Meadows Beef which can be ordered online!)
½ an onion, diced finely
2 heaped teaspoons minced garlic
1 Oxo cube
1 heaped tsp dried basil
1 heaped tsp dried oregano
1 tbsp tomato ketchup
1 tbsp BBQ sauce
1 egg
1/3 – ½ cup wholemeal breadcrumbs, plus a couple of tablespoons to sprinkle on top
1/3 cup of grated cheese (whichever cheese you please!)
Method:
Preheat your oven to 180C. Mix all of the ingredients together in a large bowl. Add the breadcrumbs in gradually depending on how 'wet' your mix is (you can always add more if you need to). I get my hands in there to make sure it's really well mixed. Once the mix looks like it's binding well, it will stick together nicely as one big ball in the bowl. Transfer it to a dish you can cook it in and press it down into the dish so the top is flat and about even. Sprinkle your cheese and reserved tablespoons of breadcrumbs on top and cover the dish with tinfoil. Halfway through cooking, remove the tinfoil so the topping cooks and goes crispy. Cook for 45-60 minutes depending on your oven and how thick your meatloaf ends up.
Naked meatloaf, Meatloaf with Topping, Cooked meatloaf!
I pair my meatloaf with some veggies and gravy for a dinnertime meal or cut it up cold the next day and have it in salad as my big protein hit. Using a high quality beef mince will push up your protein hit and it's a great thing to centre a bariatric meal around. To make this a meal for the family I usually do some mashed potato for the boys and give them bigger portions and I've fed everyone in the house cooking one thing.
Leftover Meatloaf in Salad
Is meatloaf something you like to eat? Did you eat things like this before bariatric surgery or did you only start after your surgery when your priorities around protein in your food changed? Comment below and let me know!