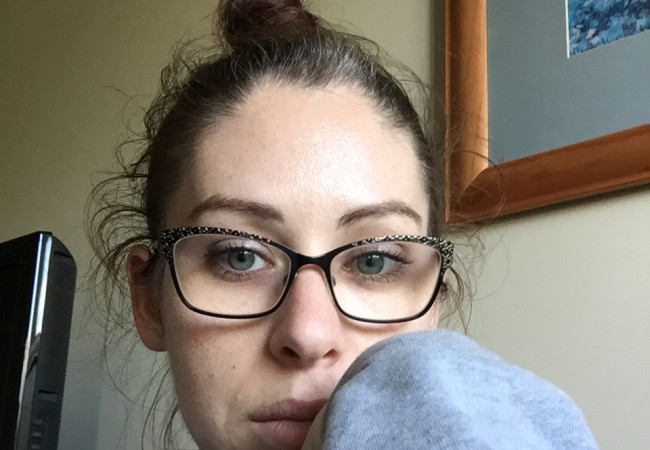 Be careful who you complain about your weight to ….
I was reminded recently that having had weight loss surgery puts you in a weird position. I was having a whinge about the fact that I'm not losing weight as fast as I would like to after having my baby and it was not received well. I get where they were coming from but sometimes it sucks when people don't have any compassion for the hard stuff around your weight.
Something that's really important to know and recognise before you have weight loss surgery is that by losing weight you are not magically going to get rid of all of the hang-ups you have about your body. You may be more satisfied with the number on the scales but even then that's not guaranteed. That number fluctuates all the time, much to my surprise and annoyance when I figured that out, and sometimes it starts to seem outside of your control again.
You know when you're talking to someone and they make a comment, give you a look or you just get a vibe from them and it makes you want to change the subject and stop going on about it. This has happened to me quite a few times after having my baby and finding myself with more than a few extra kilos to lose.
I remember before my weight loss surgery one of my friends was complaining to me about needing to lose something like 5-10kg. I said something about wishing that was all I had to lose instead of 60kg and that she should count herself lucky. She put me in my place right there and said that just because she wasn't in the same place as me, she was still allowed to feel how she did about her situation. This reminded me of that and being on the other side was interesting.
Currently, I am sitting about 12 kilos above where I was before I got pregnant and of course it's playing on my mind. My history before having weight loss surgery is that I was able to lose weight and quite significant amounts, but I could never keep it off. There is always a lingering fear in the back of my mind that, one day, I'll find myself back at 132kg and morbidly obese again. All of this is playing into my current anxiety about my weight.
If I had been having this conversation with a fellow weight loss surgery buddy I wouldn't have had to explain. They would have understood without the back story since I'm sure they would have the same or similar fears around their weight long-term. It's important to have people that can relate to you and who get it after weight loss surgery and this was a reminder that maybe I should be a bit more considered in who I talk to this about.
Generally, I think this is a good reminder for us all to try and be compassionate and empathetic towards each other. Everyone has their struggles, everyone has feelings and we all need to talk it out and get a bit of support sometimes. The way we respond to others will inform how much they share and how comfortable they are sharing their vulnerable sides with you. Our ultimate strength lies in our vulnerability and we need to embrace it to grow.
It's interesting to see my transformation and how far I have come in this context. Before having weight loss surgery and reaching this point I would have loved to have all of 12kg to lose. But now, being on the other side of it, I recognise that the shitty feeling I have around it is very similar to how I felt about myself before my surgery when I was morbidly obese. While my body has changed significantly my brain can still be the same jerk it was before. Yes the physical side of weight loss surgery is difficult but the mental and psychological side of it can be so hard too. You constantly have to challenge your own thoughts and be on the lookout to stop the mean little voice that resides inside your head.
Have you found that some people just don't get your struggles now that you're in a vastly different position to where you were before? Do you save your whining for weight loss surgery buddies who get it? Comment below and let me know.