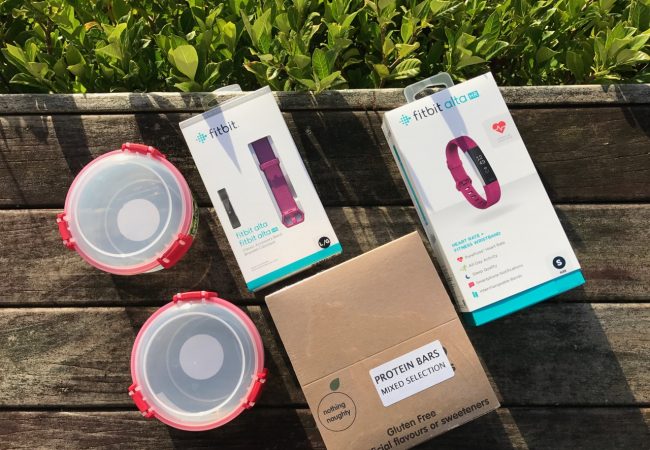 Melissa Loses It Turns Two!!
Happy birthday to Melissa Loses It, happy birthday to Melissa Loses It …….
Today is my blog's second birthday! Two whole years of me talking about life after weight loss surgery. Thank you for reading this post, for being here with me and for sharing your journey with me. I appreciate your visits to my blog so much, the fact there's people who keep coming back to see what I'm going on about a couple of times a week never fails to blow me away.
Anniversaries and birthdays are a really good time to look back at the past year and see what you have achieved. The fact I've lasted another whole year of blogging, getting two new posts up a week, every week, and am still enjoying it is a great accomplishment. I go through patches where I'm not very inspired and have no idea what to write about but I always manage to pull through and find that inspiration.
I will never get over how great it is to hear from you lovelies, my readers, when you get in touch with me to tell me a bit about yourselves, your journey and how my writing helped you in some way. That's why I do it, I really want anyone who is embarking on a bariatric journey to feel less alone on this path. This is what keeps me going and gives me so much satisfaction in the work I do here on Melissa Loses It.
I still have many of the same objectives that I had when I started out even though it sometimes feels like flogging a dead horse. I'm going to keep on trying to open up conversations about weight loss surgery and be a resource for anyone and everyone to learn the life and sacrifice that weight loss surgery patients choose for their best chance at a full life. One thing you learn pretty quickly is that the stigma towards obesity and weight loss surgery makes these things hard. On an helpful front I provide that real, been there done that, voice that anyone considering surgery wants to hear. I make sure I share any tips, life hacks or genius ideas and products with you to make life after surgery easier on you.
Over the last year I've started studying a Professional Coaching Diploma and I'm starting to work with people who have been through bariatric surgery to help them make the most of the tool they have been given. I really enjoy the approach coaching takes because it's not about giving advice, for a start I'm not qualified to provide medical or dietary advice. It's about helping someone through a process of change and help them figure out the best way for them to live life after surgery. A whole new world opens up to you after surgery and I want to help people live the life they always dreamed of but are not quite sure how to get there. Having bariatric surgery is one of the most disruptive and change filled things I have ever gone through.
I'm really excited to see where the next year takes us, what exciting things are going to happen in year three? Hopefully I will continue to develop the relationships I have been building and things will only get bigger and better from here. I'll be almost done with my coaching diploma by next year's anniversary, that alone is pretty exciting.
Since it's my blog's birthday I want to give my awesome readers something! I scrounged around and thanks to Fitbit I have a Fitbit Alta HR to give away! You can read my review of it here. Then I hit up Nothing Naughty and they gave me some of their great products to give away too!
I'm running the main giveaway over on my Facebook page so head my Melissa Loses It page to enter. The giveaway over on Facebook includes everything that's pictured below. A Fitbit Alta HR in small and with an extra, large sized band, so whoever wins it will fit it. A whole box of Nothing Naughty Protein Bars and two of my favourite sized Sistema containers that I use all the time (pictured below). Head on over to my Facebook page, the post will be pinned to the top of the page while the competition is running and follow the instructions on the post to enter!
I'm also running a giveaway here on my blog. This prize consists of a 500g tub of Nothing Naughty's Vanilla Whey Protein and a Sistema protein shaker (pictured below)! To enter the giveaway here just leave me a comment letting me know what you like about my blog and any tips or suggestions you have for me. I'd love to know if there's anything in particular you want me to write about!
Over on my Instagram page is where the third and final giveaway is happening! This giveaway is a box of Nothing Naughty Protein Bars and two of my favourite Sistema containers (pictured below). Head to my Instagram page, find the post with the picture below and follow the instructions to enter! Feel free to enter all three competitions.
So thank you, thanks for reading this post, a few posts or all of the posts I've ever written. I never ever thought I'd be a writer but I guess it's just what happens when you write for your own blog. I'd like to say a huge thank you to Fitbit and Nothing Naughty for sponsoring my giveaways. They are two brands I love and use myself so I'm really pleased I can share them with you!
Terms and conditions of the blog based competition entry: Open to New Zealand residents only. Entry to the competition will be open until midnight Sunday the 28th of May. Please only one entry per person. Winner will be randomly drawn. I will contact the winner via the email address supplied with the associated comment. Please note: if you do not respond within 1 week the prize will be redrawn. The prize will be couriered and Melissa Loses It is not responsible for any loss or damages.