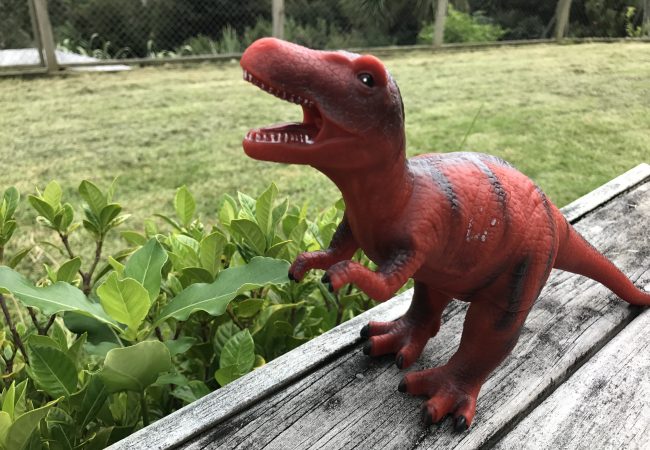 Here's to the diet and weight loss experts!
When you set out to lose weight you, intentionally or not, get on a path of learning. Sooner or later you're going to figure out how hard it can be, that it's not a simple as energy in, energy out and that basically everybody else, regardless of their past or present weight, is an expert in weight loss and nutrition. You will get well-meaning but sometimes thoroughly condescending advice from these experts who know you are trying to lose weight or who notices your shrinking frame. In an effort to prevent you punching these super annoying people in the face, that's called assault people and it's bad, I thought we could rant together about the downright stupid things people say when they figure out you're going to have weight loss surgery.
Now we all have a friend who we affectionately call "Captain Obvious" in our heads right? Just me, okayyyyyy. A common response to me telling people I was having a gastric bypass was, "Have you tried diet and exercise?" Have I tried diet and exercise? Like really, this question makes me want to scream, "OF COURSE NOT, WHY DIDN'T I TRY THIS EARLIER, WHAT DO YOU RECOMMEND????" It's not like I've haven't tried every single diet known to humankind, including the ridiculous ones my friends-mum's-aunty tried and lost 5000 kilos.
This suggestion has been taken to the extreme when I've had someone tell me I wouldn't be overweight if I didn't order my groceries online. That the walk around the supermarket would do me some good. Now that really made me laugh. If you would like to answer their question in turn I recommend "No I haven't, this surgery is, like, magical though. It's going to solve all my problems so I don't think I'll bother with diet and exercise." If you want to enlighten them there's the alternative, "Have you ever tried giving advice in response to someone actually asking for it?"
Then when you do well with your pre-surgery diet, they tell you that you can do this alone and you don't need surgery. This is where you can really let loose! "OH MY GOSH, I CAN DO THIS ON MY OWN CAN'T I! All those times I lost weight and then regained it in the past I was just being a lazy bitch, I really didn't try. I'll let you in on a secret, I have no willpower. Thank you for helping me see the light, I just need to try harder." If you didn't laugh internally you'd cry right!
Then there's the doom and gloomer. This person is an expert because they know of this person, don't worry that they don't actually know them that's not important. But they heard of this person who had weight loss surgery, lost lots of weight and then they put ALL the weight back on. This is where the best response is, "Oh but my surgeon gives weight loss guarantees. I went for the deluxe Silver Bullet package. If I put ANY of the weight I lose back on I get my money refunded, great huh!"
The experts that surround you don't limit themselves to weight loss and nutrition advice. They also specialise in medical stuff too, don't you know. I've had conversations that have gone like this,
"I have to take vitamins every day for the rest of my life."
"You know that we don't absorb anything from vitamin tablets don't you. They can also cause blah, blah, blah, blah so I think you should stop taking them right away."
"Yeah but if I don't take my vitamins I'll die."
"Just eat a balanced diet and you'll get everything you need from food."
This is where I'd like to sweetly reply, "Okay, I'll just tell my malabsorptive digestive tract to sort it's shit out and stop taking them immediately." If you're not a doctor (even some doctors who don't specialise in bariatrics shouldn't always give advice around it) you really shouldn't be going around telling people stupid shit like this, let's be honest.
Then there's the just a little bit more crew. These are the ones who comment on every single thing you eat. They suggest what you should be eating more fruit, more salad, less protein and ask pearlers such as why aren't you a vegetarian, why don't you eat much, why don't you have just a little bit more? For the ones encouraging you to eat more when you're full, telling them you will spew on them if you eat anything else usually shuts them up quick smart. If they need a bit more of an education I suggest you send them to this Monty Python just one more wafer Sir, sketch on YouTube to fully enlighten them about what can happen if you eat too much. Warning: This YouTube link contains lots of swears and it's pretty gross but it's quite funny. Watch from about the 3:40 mark to get what I mean.
So friends, I hope this gave you a giggle. Our struggles are very real and we all have varying factors that have led us to the point of wanting and needing weight loss surgery. You know what's right for you, don't let any of the vast array of stupid, ignorant and totally uninformed comments you will get from people sway your decision or lead you to doubt yourself. Follow your surgical teams' advice, use that unjudging friend/partner/parent who fully supports you to bounce ideas off and confide in and go and smash out the best results you can for you!
Comment below with some of the most annoying, infuriating, uninformed or most unhelpful thing someone has said or advice they have given you in relation to your weight loss surgery journey. I know I'm not alone in this!