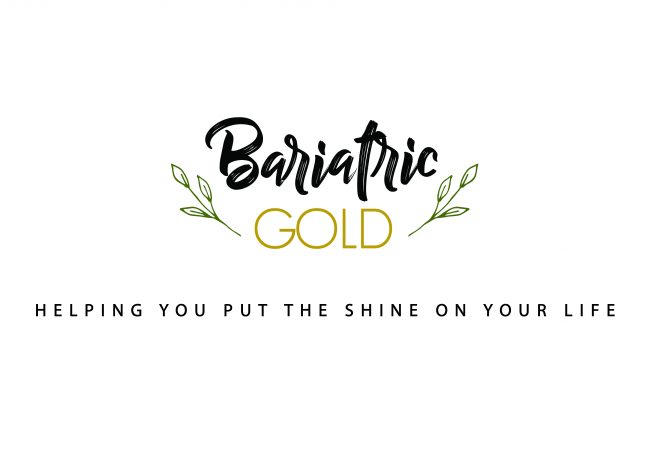 Introducing Bariatric Gold
You may have noticed I haven't been posting as much or as regularly on my blog this year. That's been down to a range of stuff like life with two kids but there's also been some exciting developments going on in the background and I finally have something to show for it! Today (29th of October 2018) I have launched my own bariatric life coaching business, Bariatric Gold, into the world. I absolutely can't wait to start working with other bariatric superstars and be along for the ride as they change their life, alongside their bariatric journey, into exactly what they want.
I decided two and a half years ago that I wanted to help people through their bariatric journey but I wasn't exactly sure what that capacity that would be in, what role I could fill or how it would work in with the other professionals that are involved when someone has bariatric surgery. I did a lot of research and figured out that a coach was the missing piece that I would have loved to have along on my journey through the pre and post-op times.
In my own words coaching is (and let's face it I copied them over from my coaching website):
"Coaching is a collaborative, creative process that supports a person to change their life by becoming more insightful, building awareness and inspiring action towards an agreed and defined set of goals. Coaching supports and encourages individuals to create a new path for themselves to become whoever they want to be and unlock their greatest potential in all areas of life.
As your coach I am your biggest cheerleader. We will get to the heart of what you want out of life and figure out a way to get you there. I will be your sounding board, that neutral person you can talk to who only wants the best for you. Change, especially in a bariatric journey, can be extremely daunting and actively managing that change through coaching will make it less overwhelming. We will reflect on, acknowledge and celebrate your progress and successes throughout the coaching process."
It's really important to know that coaching is a separate and defined field from mentoring, consulting and teaching. We will figure out the answers together in a creative process, I will use powerful questions to help you unearth your feelings and desires and then we figure out a path to get you there. As a coach I will not be giving you advice or telling you some secret, magic formula to success. Any advice or direction you need can be sought from the appropriate professionals, I will not be giving any medical, nutritional or other advice in the process.
In getting myself ready to start coaching people professionally I have completed a Professional Coaching Diploma where I have already worked with a number of coachees, I have attended coaching conferences and I'm at a point where I couldn't be more ready to get this show on the road. Make sure you check out my new website Bariatric Gold! It's my dedicated place on the internet for my coaching business and it looks pretty good if I do say so myself (I spent hours building this website okay!) Bariatric gold has all the info about coaching, packages and pricing and ways to get in touch if you're interested. I have launched with special launch pricing that will only be valid for the first few months, so if you're keen get in before I put the prices up!
You might be wondering what this means for Melissa Loses It? My blog isn't going anywhere anytime soon. Coaching is all about the client, not me, and I still need somewhere to blah on about my journey, so Melissa Loses It is staying. I am planning on getting back to a regular and more frequent posting schedule here again soon! There is a blog section on Bariatric Gold and I have republished some of the content from Melissa Loses It there. I will be posting some exclusive, more coaching focused content over on the Bariatric Gold blog too!
Have you ever considered coaching and how you could benefit from it in the past? Have you worked with a life coach before? Is a life coach someone you think would you benefit from as you go through your bariatric journey? Comment below and let me know, I'd love to hear from you!