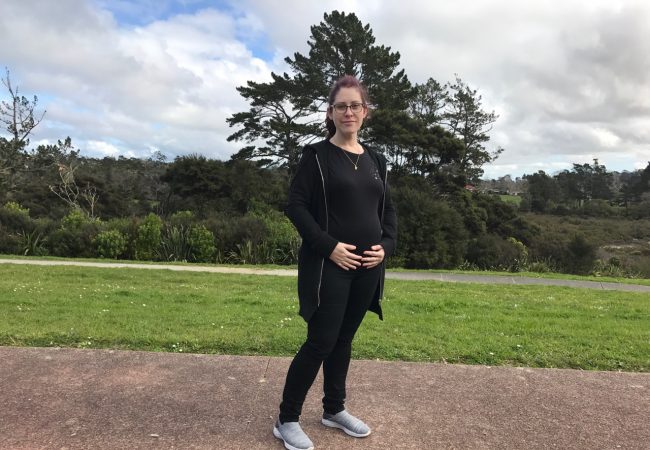 Gaining weight during pregnancy after gastric bypass
If there's one thing that strikes fear into the heart of any post-op weight loss surgery individual it's the thought of putting weight on again. If there's one thing that's almost guaranteed in pregnancy, it's that you're going to put on weight. This was the one thing I was anxious about when I was thinking about having another child. Would I be able to handle gaining weight again?
I'm halfway through my pregnancy now and I thought it would be a good point to see where I'm at and reflect on how I'm feeling about it. Just before getting pregnant my weight was sitting at about 69 kilos (or 152 pounds if you're in the US). I'm happy with my weight around 68 kilos but I can vary a couple of kilos each way under normal circumstances anyway. When I got pregnant I thought it would be good not to go over 80 kilos (176 pounds) when my pregnancy was at full term.
My midwife and dietician both said that since I'm starting this pregnancy at a normal BMI the range of weight gain expected for me is 11-16kg. I thought I wouldn't have any trouble sticking to the lower end of that range. As it stands now, halfway through my pregnancy, I've gained almost 8 kilos (17 pounds). In the first twelve weeks I put on 3.2 kilos and since then in my second trimester I've put on 4.5 kilos (in 9 weeks of the second trimester so far).
I've only had one or two weeks and, both were in the first trimester, where my weight went down a bit. I've had a couple of weeks in the second trimester where I've managed to go up a whole kilo and those weeks have been scary, I tell you. Even knowing that I need to put weight on and that a lot of it is probably extra fluid, boobs, baby and whatever else has decided to grow it's been tough. I've had to make a real effort to make sure I don't be hard on myself and start cracking down on myself too much.
There have been times when I need to reassess my habits and behaviour because it is all too easy to tell myself I need the snacks at the moment. I went a bit crazy with carbs at one point, I was really craving them, and I ended up feeling bloated and horrible and I've ended up almost completely losing interest in them now. I went through a huge lolly/sweets/candy phase and I'm glad to say that's over now too.
I'm halfway through my pregnancy now and I'm okay with where I'm sitting. I've put on more weight than I was hoping I would have at this point but I'm choosing to be okay with it. I know I will put on more in the third trimester and that's to be expected but so far so good. My boobs have now gone up four cup sizes, I started at A and I'm already at DD. I'm hoping they won't get too much bigger because trying to breastfeed with gigantic boobs is not fun or easy. But aside from my boobs and my tummy nothing else (body wise) seems to have grown and that's a huge factor in keeping my mind at ease for now.
The difference pregnancy and almost 8 kilos makes.
I have to admit I'm still a bit scared about where my weight is going to end up towards the end of my pregnancy. I'm making good food choices and trying to make sure I get all the calcium and protein in that I should and need to be getting. I'm already getting to the point where my stomach is getting a bit squished and sometimes I struggle to eat a perfectly portioned out meal because it just won't fit in, I'm just going with it and not pushing myself too far. I do feel hungrier than I did pre-pregnancy, but in fairness I hardly felt hungry before I was pregnant, and I need to have something little every few hours or I can start feeling a bit funny.
All in all, I'm doing better than I thought I would. I'm coping well it mentally, telling myself this is normal and completely necessary during pregnancy. Physically, apart from the expected pregnancy changes, my body isn't doing anything too weird and I'm happy with how my body looks. Pregnancy is a weird, strange and at times magical experience and I'm embracing it in this body that's half the size it was during my first pregnancy.
Is one of your greatest post-op fears gaining weight? Do you have any ideas or strategies to deal the mental and emotional side of gaining weight after weight loss surgery? Comment below I'd love to hear from you!