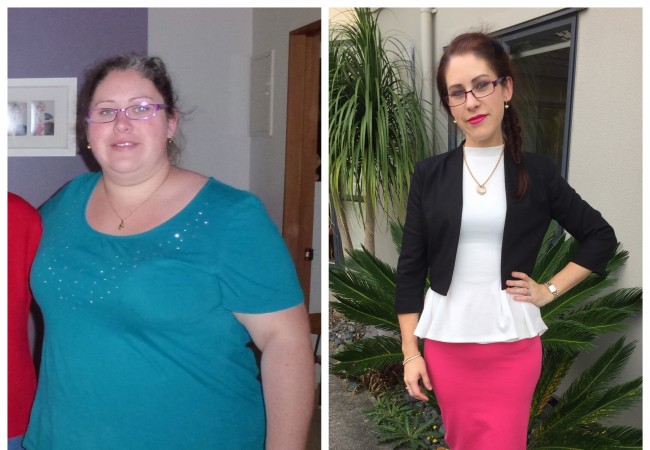 Don't cheat your initial weight loss goal
Depending on which way you go in New Zealand, private or public health system, you may have to meet an initial weight loss goal to be considered for surgery. Contrary to what some people may think when presented with this goal it's not put there to trip you up and your surgical team aren't trying to make you fail. This is part of the process the team follow to get you prepared for life after surgery and give you the best chance of success.
You're most likely to be asked to do this if you go through the public health system from what I've heard from a range of people. Losing weight is hard. Any way you try to lose weight it is difficult. Some people really struggle with this part of the process and because they are so wanting to get through this hurdle and be considered for surgery, they start to think of doing some things that your surgical team would not approve of just to meet that initial goal.
Some people will go on Optifast for a few weeks, some will try the latest weight loss supplement that's all the rage online, some will exercise like a mad thing and others might do something else that someone has suggested to them always works. I try to close my ears when people are talking about this because I just don't want to know so this is by no means an exhaustive list. Please, no matter how desperate you get to meet your weight loss goal, don't resort to any of this crazy shit to get there.
One of the main reasons the team are getting you to do this is so you can demonstrate to them that you are able to make changes in your lifestyle relating to your eating and exercise habits that will contribute to your success after surgery. This means they want to see you doing some regular exercise, no matter what that is for you walking, swimming, playing a team sport for example and making some changes to your eating habits that work to your advantage and help you lose some weight.
Another reason is that with any reduction in your body weight on a percentage basis before surgery the risk of you being under general anaesthetic reduces. The team want to ensure that you are going to get through surgery, your safety and health is their number one priority. If you are trying everything and you are not losing weight you need to talk to your surgical team. There may be other things going on for your body that is making this hard and they may want to investigate reasons why.
If you are finding it hard and not meeting your goals there's two main things to consider, is it a physical reason like a medication you are on interfering with you losing weight? Or are you struggling mentally and emotionally with it? If you're finding it hard mentally or emotionally now is a really good time to stop and reflect and try to figure out why. Do you have doubts that you're worthy of surgery? Do you need to work through some emotional stuff to get your head in the right place to be able to tackle it? If you look hard enough you'll probably be able to figure out what's holding you back.
Please know that you're worthy of this, you're worthy of the change to your life to make sure you're living the life you've always wanted. Meeting the initial weight loss goal can and will be hard but you know what, you can absolutely do this. See this as a great opportunity to change your habits one by one and start getting your current lifestyle closer to the post-op lifestyle you have no choice but to live by. You don't need to resort to any quick fixes to meet this goal and if you're seriously considering it please have a good think about it, talk to your team and really consider if you're ready for weight loss surgery at this point in time. If you go through with it when you're not anywhere near being ready for it and able to cope with the changes you may end up regretting it and not being happy with your overall results. That would not be a good outcome for you.
Did you think of doing anything crazy to meet your initial weight loss goal? I managed to meet mine in the time set and I was so worried I would not be picked if I wasn't a model patient so the thought never crossed my mind but I know you won't be alone if you did, comment below and let me know!