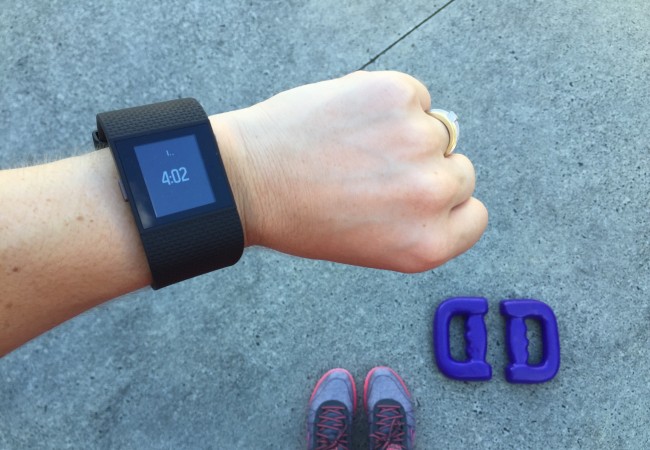 Eight Weeks of Consistent Exercise
I didn't set new years resolutions this year but I did set some goals for myself. One of those was to be more consistent with my exercise. Last year, while I was quite active and went through stages of doing lots of exercise I also had times where I did nothing. The lack of consistency meant I never really got any tangible change in my fitness levels.
This year I have been on fire. In the first week of this year I set a new goal with my Fitbit to do five days of planned exercise each week. There has only been one week I haven't met that goal with my Fitbit app and I had done the exercise but hadn't figured out how to track it on my Fitbit yet. I started off running three to four times a week and also trying to get some weight or resistance stuff in too.
Making such an effort with my running I really started to get somewhere. I can now run two whole kilometers without stopping to walk. Also because I had got to the point of being able to run so far without stopping my average pace has really dropped down and I managed to get it way under seven minutes a kilometer. The last couple of runs I've done I did all three of the kilometers I did under seven minutes which feels like such an achievement. It's not just an average now I can actually do it!
I was getting some resistance work in too but I started getting really tired and wasn't managing to drag myself out of bed at 5.15am to get it done. It helps my running when I'm stronger and I could feel the difference when I wasn't doing it. I have a couple of dumbbells and a yoga mat so was doing some work with the weights a couple of times a week. I was getting walks in most lunchtimes too. Some of them were planned walks where I would do a few kilometers and others were just going walking around the shops to have a browse but all activity counts right?
Then my husband went away for a week and I knew I wasn't going to get any running in. I still made a big effort with walking at lunchtime but knew I wasn't going to be able to leave the house for a run. I had seen Daily Burn advertised on Hulu (a TV streaming service) and decided to sign up. Daily Burn is like Netflix for fitness and has heaps of content uploaded that you pay a small monthly fee to access. They also release new workouts everyday so there's always something new for you to do.
I had a good look through the programs and have decided to do the Cardio Sculpt one. It's got a great mix of cardio and resistance training in it and sounded like I would enjoy it. This kept my fitness up the week that my husband was away and is going to be perfect to get me through winter when I can't get out to run (I'm a princess and won't run in the pouring rain). Since I started Daily Burn I have done the recommended workout every day and now that my husband is back I plan on carrying on with the Daily Burn program and I'm also going to try to get three to four runs in a week too.
How do I feel after getting right back on track with my exercise? Fantastic. I am totally back in the habit of it and I really love how fit and strong I feel. I did hit the wall a few weeks ago and just had to take a step back and let myself have a couple of days off from planned exercise because my body basically just gave up. It's important to listen to your body and if your body is telling you that you need a break take one. I found that really hard to admit to myself but it's so important. Overall though I feel so much more mentally and physically alert and able and I tend to sleep better as well.
I'm hitting my goal of 10,000 steps quite easily more than half the days in the week. I've been consistent week after week with my fitness efforts and I can really tell there's a difference in my body. My average resting heart rate has dropped right back down again which is great. Now though I just need to keep it up. I usually completely slack off over winter and last winter I didn't exercise for a few months and I felt awful physically and mentally. I think my goals will change slightly over winter maybe more of a focus on Daily Burn and less of a focus on running but I will try and fit in as much as possible.
Do you notice a difference in your fitness and how you feel generally when you are more consistent with your exercise efforts? Comment below I'd love to know if a bit of consistency makes all the difference for you too.