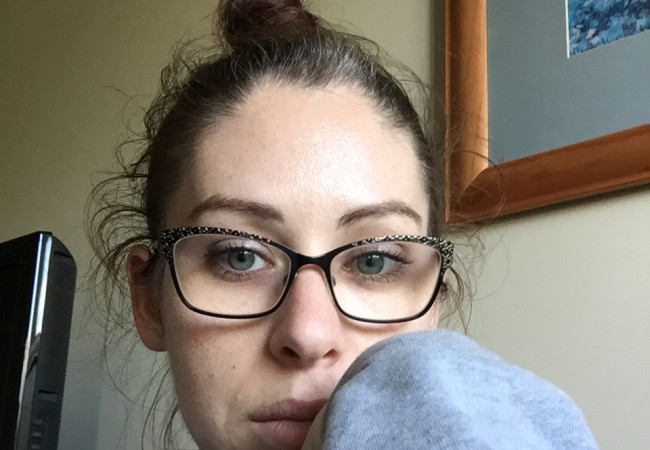 Things not to say to a Weight Loss Surgery Patient
I have had lots of well intentioned things said to me, especially when I was going through the rapid weight loss phase after my gastric bypass surgery. Most of these were nice and of course there were only good intentions behind them. I did however get tired of hearing some of the more slightly offensive things over and over again.
This post has also been inspired by the whole notion of body shaming. Body shaming is essentially passing judgement on someone because of a physical trait such as 'thinness' or 'fatness'. When I was big people had no worries telling me I was overweight and that I should deal with it. Now that I'm a healthy weight the judgement hasn't stopped but now it's from the other end of the scale. I don't want to believe any of these things have been said to me with the intention of upsetting me but sometimes you can't help but take things a different way to how they were intended. Here's my list of things not to say to a weight loss surgery patient.
"Don't lose any more weight."
All I heard when I got this comment was, "Woah you're doing too well, don't make me look bad." I liked to think of this as a backhanded compliment. I think what people are trying to say is that you look great but I started getting this 15-20 kg away from my goal. And did people honestly think I could just stop my body in it's tracks? It wasn't possible so please don't make seemingly nice but ultimately pointless comments like this.
"Oh, is that all you're eating?"
In my head my reply is, "Why yes I had surgery TO SHRINK THE SIZE OF MY STOMACH!!!" Let's expand on that and and say don't comment on everything a bariatric patient eats, what they eat and any of their other eating habits. It gets old pretty fast having to explain yourself and stick up for each and every thing you do with and around food so let's not go there. If you don't know someone has had weight loss surgery fair enough but if you do constantly fawning over what they eat gets old to the bariatric person very quickly.
"I should do what you're doing."
Because I have lost a lot of weight some people ask me incessantly for diet advice. I try and give general diet and healthy living advice when I'm asked. More annoying is the, "I'll copy exactly what you eat," or, "I'll do what you're doing," because I think with a normal sized tummy you would really struggle.
"You must be so happy to have finally sorted your weight issue."
Yes I'm happy with the decision I've made and the healthy weight I have got to but you have to be a bit naïve to think that I don't have any issues with my body anymore. And please don't think the journey is over, yes I've reached the normal BMI category but I will still need to pay attention to and manage my weight for the rest of my life. I wrote a post a while ago about Happiness after my gastric bypass and how it hasn't really changed anything on an everyday basis for me.
"You're too thin." Or, "Are you okay you look a bit sick."
This coupled with the, "Don't lose anymore weight," really used to get to me because my goal weight was between myself and my surgical team. If the surgical team were worried about how low my weight was getting they would have done something about it so please don't worry about it for them. I had this said to me last week and honestly it just makes me sigh. Thanks for telling me you think I'm too skinny. *Insert massive eye roll here* This is just out and out skinny shaming.
"I wish I could have surgery to lose weight." Also good friends with, "You took the easy way out."
I know the few times I've had this comment the maker of said comment hasn't truly meant it in the way it comes across. Reaching the point of gastric bypass being a suitable option for me because of how heavy I was was actually mortifying when I realised it. Making such a throw away comment isn't funny and while I do kind of get it this just helps to reinforce the point I always try to make of weight loss surgery not being the easy way out. If there was literally any other option for me to get on top of my weight without having my body physically modified I would have taken it.
I think the main point I'm getting to is please don't make assumptions and/or judgements about the diet, journey, amount of weight someone has to lose or habits they have to adopt after surgery. If you're interested sure, ask a couple of questions but please don't do it over and over again and if they are giving you short answers and you're not getting much out of them you could be forgiven for thinking they don't want to talk about it at that point in time.
Now I guess some people could argue that by deciding to do this and having such a rapid, noticeable change to your outward appearance you're inviting comments but I disagree. There's never a right moment to judge someone elses body. Ultimately I did this for me and my health not to be more physically pleasing to someone who can't accept all shapes and sizes.
If you know someone who has had bariatric surgery and want to simply give them a compliment how about, "You look great/vibrant/healthy/glowing, how's everything going?" This leaves it up to them to tell them what they feel like sharing and you can part with them reassured that you're being an awesome friend. It will be pretty obvious how happy they are to talk about it so if they're looking uncomfortable move on to another subject!
I never get bored of talking about my surgery but these are some of the things that made/make me roll my eyes when people say them to me. What's been the most stand out not very well though out comment you've had after bariatric surgery? Comment below I'd love to know what your top thing not to say to a weight loss surgery patient is.