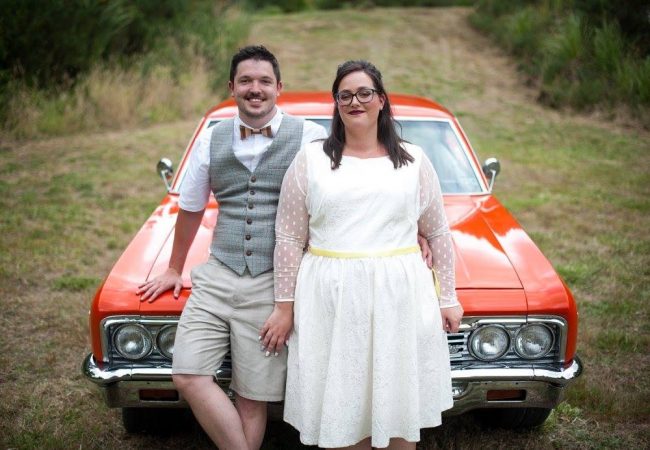 Guest Post: Diary of weight loss focused hypnotherapy part 2
I have part 2 of my friend Samantha's special guest posts for you today! One of my friends Samantha, who blogs over at Planetbakelife recently had hypnotherapy for weight loss. You can read part 1 of her diary that was posted last week here. These diaries were written by Sam and today's post covers her last sessions. Enjoy! Photo cred: Edward Weaver.
Session 3:
This was my final one hour session.
In all honesty, I can't be sure what we discussed and what the session entailed. I knew that I went and that afterwards I felt positive and empowered but the actual session was lost to me. My hypnotherapist had warned me about this and I was prepared for it. I told my hypnotherapist about my 500g gain and how I had struggled to reign in my emotions on particular occasions.
He responded by teaching me a quick two-minute technique to deal with stress.
It made me feel like he understood. Sometimes it can be difficult to feel like the person helping you understands and is on your side. They can often seem unapproachable and strict and take the tough love path. But my hypnotherapist is understanding and compassionate. He wanted me to understand why I had felt like I was deviating from the right track and how to get back to a place where I felt in control.
This helped with my third week.
My fiance turned 30 and we celebrated a few nights in a row. But I maintained my portion control and I ate slowly. I enjoyed my meals and lost another kilo.
The stress handling technique my hypnotherapist gave me really helped when I was approaching emotional or stress charged situations. Not once did I eat anything because I felt emotional. This was a massive win for me. I had conquered something that has dogged me for years. Now I'm not saying I'll never eat emotionally again or that ice cream suddenly holds no appeal to me, but I am now more aware that I am not reliant on these things to make me feel better. I have choices and options available to me. I do not need to allow my emotions to rule me.
Life lessons have been learnt left, right and centre.
Session 4:
This was my first half hour session. I'll be doing another two.
I found the half hour session was still enough to talk and also have a good amount of hypnotherapy time. I enjoyed the session as we focused on being more active and making better food choices. I have an injury so the exercise suggested was gentle walking, swimming and moving more.
After my fourth session there is a 2 week gap between sessions.
I have fallen off the wagon a bit. My eating has not been disciplined or healthy. I have tried to cut down on my unhealthy eating and I've been listening to my tapes regularly but I could do better. Then again, we can always do better.
The good thing is that I have learnt not to allow this to throw me off completely. This is a journey and even if I don't meet my weight loss goal in the time frame or if I take longer to get the hang of it, it's ok. As long as I don't stop trying, that's a win. Where before I would have thrown in the towel, now I know I need to just keep plugging on, keeping going no matter what.
This is probably the biggest lesson that hypnotherapy has taught me. Even when it's not going to plan, even when life is hard and sucks, you have to keep on trucking. Just because you've had a few disappointing meals doesn't mean you have to carry on that path. There's always an off ramp where you can make better decisions and get back onto the route you wanted to take in the first place. You're never beyond saving.
Session 5 & 6:
My last two half hour sessions were just after Christmas. I hadn't indulged much during the holiday period but I definitely didn't adhere to my hypnotherapy practices by any means. It was disappointing and it makes me mad because in my head I had categorised the holiday period and just that, a holiday. In fact I should have been even stricter with my tapes and putting the lessons into practice.
When I visited my hypnotherapist, he was kind and understanding. He was happy that I had only put on a kilo since my last visit. He explained that a lot of people that go to see him see the holidays as a free for all. While I hadn't quite gone crazy, I did need a bit of a refresher and it was nice to have the sessions at the beginning of the year.
The sessions also equipped me well for the week after when I got married. I didn't diet for my wedding, I bought a dress I knew fit me and that I didn't have to lose even a gram to feel comfortable in. This was my saving grace. I didn't have one of those all out panic moments putting my dress on. I was calm and cool and collected. My hypnotherapy had helped me understand that I didn't have to beat myself up for eating without much thought, I just had to make sure I returned to mindful eating as soon as possible.
Round Up:
Overall I would definitely recommend hypnotherapy to anyone who struggles with their relationship with food. It's a great way to understand why you do what you do. Much like weight loss surgery, I would warn that hypnotherapy is a tool to lose weight and not a magical cure. You are going to have to work for it. You're going to have to put the effort in. You're not going to love the journey every step of the way. You're going to struggle. And you're going to pull through it and make the best of your situation and improve it where possible.
If you're interested, this is where I did my hypnotherapy. I saw Virin. He's incredibly helpful, non-judgmental and he sends handy little follow-up emails if you're struggling.
I would like to say a huge thank you to Sam from PlanetBakeLife for writing down her thoughts and experience for us all to read here. Hypnotherapy is probably one of the only things I haven't ever tried to lose weight and I found all of this really interesting. How about you, have you ever had hypnotherapy in an attempt to lose weight? Comment below and let me know!